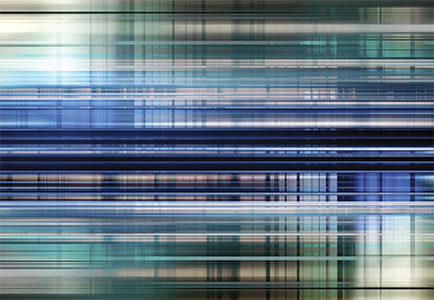 TRB will conduct a webinar on Thursday, May 11, 2017, from 2:00PM to 4:00PM ET about research projects conducted in different US states that investigate millennials' travel behavior, preferences and needs, and strategies for engaging millennials in transportation projects. The presenters will share their research findings, discuss how states can use these findings to guide transportation planning decisions, and provide suggestions for additional research and collaboration.
Presenters will also highlight research from NCHRP Report 750, Volume 6: The Effects of Socio-Demographics on Future Travel Demand. Millennials are now the largest generation in the United States, and understanding their travel preferences and behaviors is critical to the development of long-range transportation planning.
This webinar was organized by the TRB Standing Committees on Statewide Multimodal Transportation Planning, Public Involvement in Transportation, and Transportation and Sustainability. Participants must register in advance of the webinar, and there is a fee for non-TRB Sponsor or non-TRB Sustaining Affiliate employees. A certificate for 2.0 Professional Development Hours (PDHs) will be provided to attendees who register and attend the webinar as an individual.
This webinar is eligible for 2.0 Certification Maintenance Credits from the American Institute of Certified Planners.
Webinar Presenters
Giovanni Circella, University of California, Davis
Robert Norberg, University of Florida
Tina Geiselbrecht, Texas A&M Transportation Institute
Moderated by: Rusty Ennemoser, Florida Department of Transportation
Webinar Outline
Introduction to the research
Findings from University of California, Davis
Findings from University of Florida
Findings from Texas A&M Transportation Institute
Question and answer session
The first 90 minutes of the webinar will be for presentations and the final 30 minutes will be reserved for audience questions. The Registered Continuing Education Program (RCEP) categorizes this webinar activity as relating to health, safety, and welfare including core technical.
Learning Objectives
At the end of this webinar, participants will be able to:
Describe current research and define future research needs and objectives with regards to millennial travel needs
Apply research results to incorporate these findings in long-range planning activities in their states
Registration Information
There is no fee for employees of TRB Sponsors or TRB Sustaining Affiliates who register using their work email address. In addition to employees of TRB sponsor organizations, the following are eligible to receive complimentary webinar registration:
TRB and National Academies employees;
Chairs of TRB standing committees, sections, or groups;
CRP panel members who were involved with developing the report or project that is the subject of the webinar;
Members of the media;
Employees of tribal governments; and
Members of Congress or their staff.
Other sites must pay $95 per site. View our pricing page for details.
Registration questions? Contact Reggie Gillum at RGillum@nas.edu.