All diversity and inclusion practitioners from any industry sector are invited to join in this series of virtual roundtables to share best practices and discuss challenges.
Most businesses understand that diversity creates value in the workplace, builds stronger, more innovative teams, and will be critical to addressing future workforce shortfalls. However, implementation often falls to the wayside as the day-to-day objectives of running a business take priority. These roundtables will help participants move the needle toward sustainable, workable initiatives.
This virtual roundtable series is hosted by the Midwest Transportation Workforce Center as part of its Diversity & Inclusion Initiative.
Each conference call is limited to 50 participants. Participation is free. Registration is required. For more information, or if you have any questions, please contact Maria Hart at maria.hart@wisc.edu.
D&I Virtual Roundtable Summer Series
How to Change the Senior Leadership Mindset from Talk to Action
Thursday, June 8, 2017 at 1:00 p.m. Central Time
We ask that everyone comes to the table ready and willing to contribute to the conversation. Please bring your burning questions on how to change the mindset of senior leadership along with any ideas, resources, or best practices that you may have to share.
Please also join the MTWC Community of Practice on Google Plus. We have a folder assigned to Diversity & Inclusion where materials will be uploaded.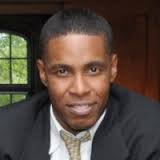 Tremaine Maebry
Mr. Maebry is a Chicago-based lawyer and a diversity and inclusion advocate.
Midwest Transportation Workforce Center
Topic TBD
Thursday, July 20 at 1:00 p.m. Central Time
Topic TBD
Thursday, August 17 at 1:00 p.m. Central Time