Since it was launched, Transportation Today WI has transformed career and technical education (CTE) programs across Wisconsin into desired destinations, not just a place where some students end up, according to publisher, Renée Feight. This change is, in part, because the newspaper written for students brings awareness of great career prospects in transportation to the classroom. […]
http://mtwc.org/wp-content/uploads/2016/06/newspaper_montage.png
979
1365
Dean Olsen
http://mtwc.engr.wisc.edu/wp-content/uploads/2016/11/MTWC-Website-Header-Logo.png
Dean Olsen
2016-08-08 11:22:50
2016-08-08 11:22:50
Newspaper for Students Transforms Image of Careers in Transportation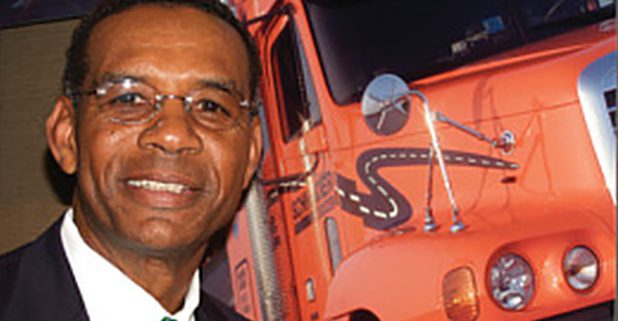 Instead of sitting at his desk and emailing potential collaborators, Grailing Jones, Schneider Employment Network Development Director, has traveled around the country to personally meet with interested parties who have aims similar to his.
http://mtwc.org/wp-content/uploads/2016/08/GrailingJones.jpg
388
618
Peter Coutu
http://mtwc.engr.wisc.edu/wp-content/uploads/2016/11/MTWC-Website-Header-Logo.png
Peter Coutu
2016-08-05 15:34:57
2016-08-05 15:34:57
Industry Leader Grailing Jones Helps Raise Awareness of Transportation Career Possibilities
The webinar will explore STEM learning in programs using a transportation lens through informal educational settings. It will build off of the findings from the 2015 National Research Council's report on productive STEM programs in out-of-school settings.
Kerri Phillips
http://mtwc.engr.wisc.edu/wp-content/uploads/2016/11/MTWC-Website-Header-Logo.png
Kerri Phillips
2016-08-01 09:37:31
2016-08-01 09:37:31
WEBINAR RECORDING - Transportation: A Natural Vehicle for Integrated STEM Learning